In the last few years, three-row SUVs have become more popular with Trevose drivers who want more maximum occupancy out of their rides. Two such examples are the 2020 Volvo XC90 and the 2020 Toyota Sequoia, which are both in their second production cycles and continue to receive substantial changes to keep them fresh. The XC90 does pull ahead of the Sequoia, and here are a few reasons why:
Features
Volvo is a luxury brand, which means that the 2020 XC90 has features that, on the Sequoia, are either unavailable or require you to upgrade in trim to get them. For instance, the Sequoia has tri-zone automatic climate control, which enables the driver, front-seat passenger, and second-row passengers to individualize their heating and cooling preferences. By comparison, the XC90 has four-zone automatic climate control, which means that individualized HVAC controls are extended to a fourth zone: the third row. Also worth noting are the XC90's synthetic leather upholstery and a 9-inch infotainment touchscreen instead of the cloth upholstery and a smaller, seven-inch touchscreen on the Sequoia.
Engine Power
The 2020 Toyota Sequoia has a beefy, 5.7-liter V8 engine that produces 381 horsepower and 401 pound-feet of torque. However, if you want even more acceleration power, you're out of luck with the Sequoia; that's the only engine on the vehicle.
The 2020 Volvo XC90, on the other hand, offers a trio of powertrain choices, the most powerful of which is codenamed T8. Exclusive to the plug-in hybrid version, this powertrain configuration combines a 2.0-liter turbocharged and supercharged inline 4-cylinder (I4) engine with a pair of electric motors for a total output of 400 horsepower and 472 pound-feet of torque. That's 19 more horsepower and 71 more pound-feet of torque than the Sequoia's 5.7-liter.
Fuel Economy
While the 5.7-liter V8 on the Toyota Sequoia is large and powerful, it is also a gas guzzler: at 13 mpg in the city and 17 mpg on the highway. So, if you are concerned about gas mileage, it's best to avoid the Sequoia. Although there are no official numbers on the XC90's plug-in hybrid, you can go with a front-wheel-drive T5, which is the base-level powertrain configuration with a 2.0-liter turbo I4. You will get 21 mpg in the city and 30 mpg on the highway, which is eight more mpg in city fuel economy and 13 more mpg in highway fuel economy than the Toyota vehicle.
Safety Rating
The Insurance Institute for Highway Safety, or IIHS, rates the 2020 Volvo XC90 highly in terms of safety. Based on a smattering of tests, the XC90 has the top-level rating of "Good" on all six crashworthiness categories. It also gets the top-level rating of "Superior" in front crash prevention ability and an "Acceptable" rating in the ease of use of the attachment points used to secure child safety seats. Since the 2020 Toyota Sequoia is yet to be tested by the IIHS, there are no safety ratings available for it. As a result, it's hard to gauge how safe the Sequoia truly is, even with its impressive list of safety and security features.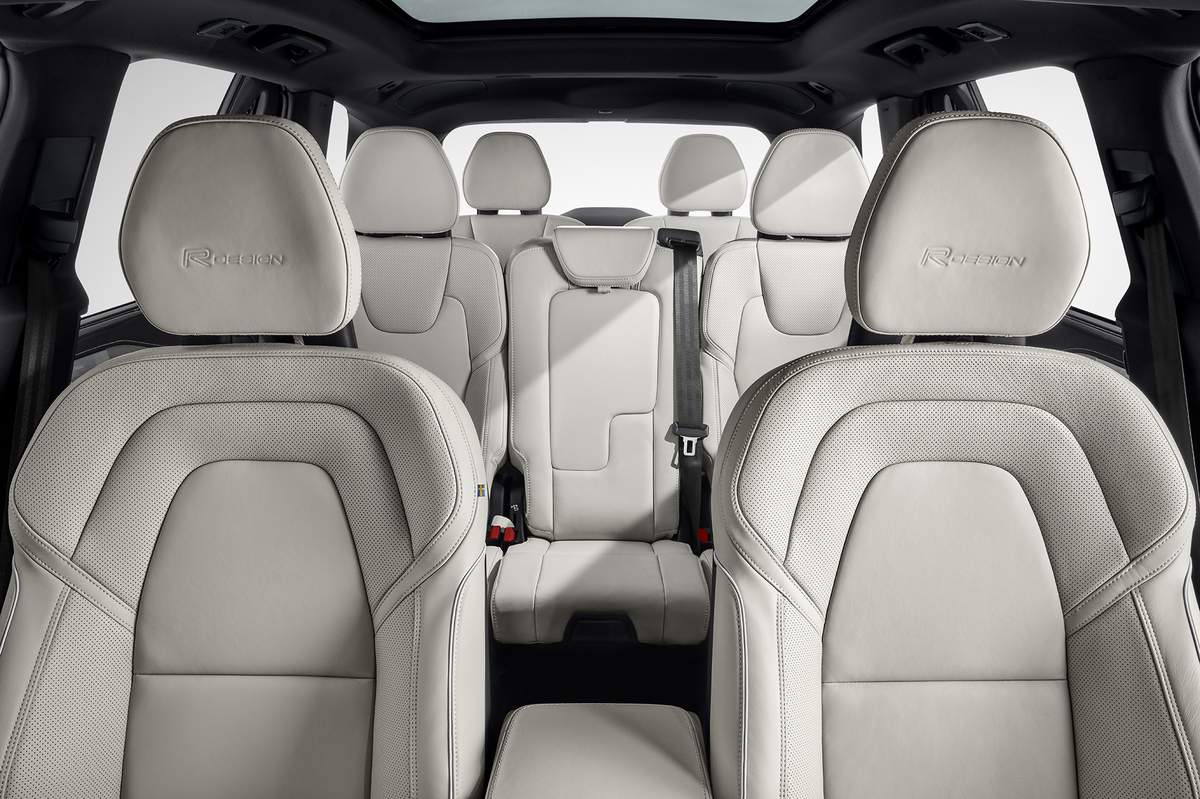 Contact Us to Learn More and Test Drive a 2020 Volvo XC90 Today
Willing to learn more about the 2020 Volvo XC90 instead of the 2020 Toyota Sequoia? If you are in the Trevose area, call us today at Faulkner Volvo Cars of Trevose to set up an appointment. You can test-drive one of our units, check out our current specials and your financing options, and get the XC90 that best fits your needs.