Understanding and Appreciating the Volvo Equal Vehicles for All (E.V.A) Initiative
Statistically speaking, women are three times more likely than men to be injured in a car crash. Why is this? Through the collection of Volvo brand research and culmination of data, it's clear that most of the industry's vehicles are specifically constructed based on the specification requirements and design needs of male operators.

Both women and underrepresented citizens deserve this same attention to detail and consideration when conducting safety testing analysis. And through the Volvo E.V.A initiative, calling upon other brands to join in elevating safety test standards to focus on both men and women equally, prospective shoppers can peek behind the curtain to review the research that went into Volvo's equal-design safety engineering of cars featured in the current model lineup here at Faulkner Volvo Cars Trevose.
Important E.V.A Safety Features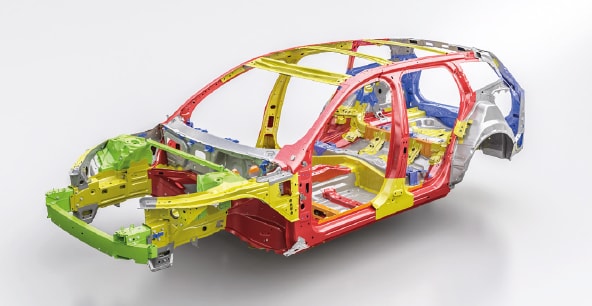 Protective Cage
If an accident occurs, a complete safety cage that surrounds the travelers seated inside - crafted with hot-formed, high-strength steel - mitigates potential damage caused by the collision.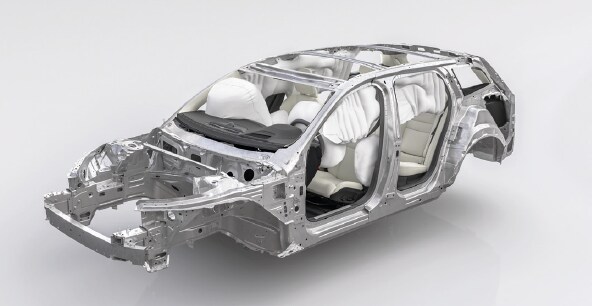 Airbags for All
Located on the driver's side, driver's side steering wheel, front passenger position, front dashboard and running on the sides of your Volvo model's cabin, comprehensive airbag protection and inflatable curtains respond in real time as an impact occurs.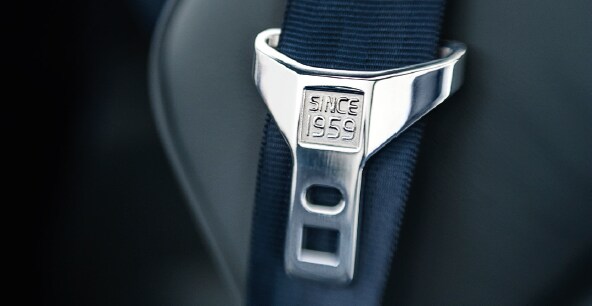 Safety Belt
Volvo developed the three-point safety belt back in 1959 and it remains a crucial security component for modern travel experiences. Enhancements - including advanced pre-tensioning functions - were incorporated to align with the innovative driver-assist technology every Volvo model is equipped with.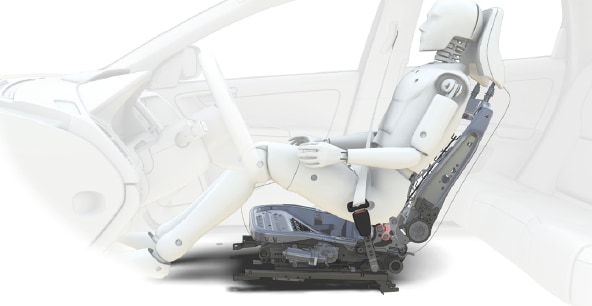 Whiplash Protection
Nicknamed WHIPS, dual head restraint and seat design functions provide critical support to a front side driver or passenger's head and spine. This intuitive response helps you avoid potentially dangerous side effects from a whiplash caused by accident or collision.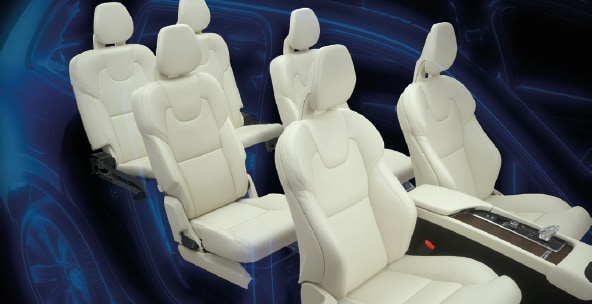 Protective Seat
Made with energy-absorption material and vertical force cushioning response functions, an accident that causes you to launch back into your seat accounts for potential spine damage and other health-related concerns.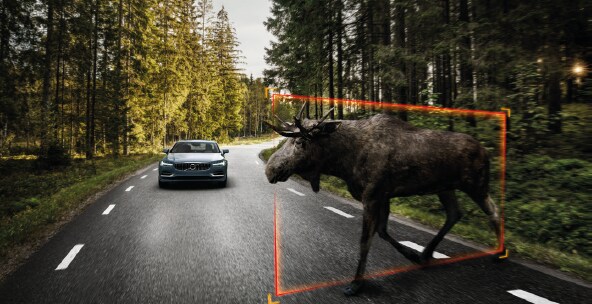 Driver-Assist Detection
Regardless of the new Volvo model you choose to purchase or lease, your luxury vehicle comes equipped with active safety technology that prepares for potentially dangerous driving scenarios with alerts, updates and even prevention measures.
---
Learn More about Volvo E.V.A. and the Safety Design of these Vehicles in Trevose, PA
To review the Volvo E.V.A. initiative in greater detail and discuss the safety design and driver-assistance systems of new Volvo models more extensively, reach out to our team directly! We're happy to answer questions and continue the discussion both over the phone and in person.
Make an Inquiry
* Indicates a required field