Consider a Former Demo and Service Loaner Car for your Next Purchase
Vehicles that formerly served in manager demonstration or service loaner roles may suit your needs in terms of condition, pricing and the ownership outlook you can expect.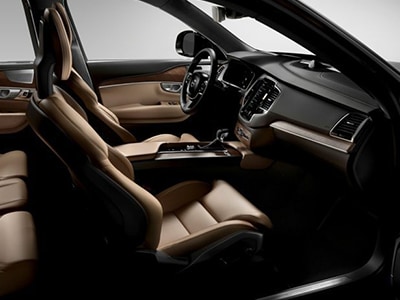 Why Buy?
There are many compelling reasons to consider purchasing a former manager demo or service courtesy vehicle. With lower mileage readings than most pre-owned vehicles and factory-trained service attention, they offer opportunities for a strong return on investment.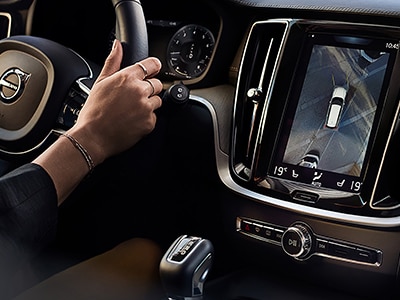 Featuring Like-New Conditions
Former service loaner and manager demo vehicles only serve limited roles at our dealership before becoming available for purchase or lease. These strict dealership standards mean continued service upkeep from certified mechanics on-site. As a result, you get a vehicle in like-new condition at a price you should find to be appealing.
Shop our demo and service loaner Volvo car inventory here at Faulkner Volvo Cars Trevose
Here at our Trevose, PA dealership, we strive for the highest level of customer service. As such, we curate a fleet of customer courtesy Volvo cars to ensure that we have options for those who want to take an executive demo with a model or two, or need reliable transportation while their car is at our Volvo service center. We rotate these models every few years to keep them current, and this gives our guests the opportunity to get behind the wheel of some truly stellar, gently used Volvo cars at competitive prices.
See why a Volvo demo or service loaner is such a compelling option for many Trevose, PA drivers?
If you're interested in owning a Volvo car, but don't want to buy something brand-new, our demo and service loaner lineup is almost certain to have compelling options for your budget. One of the great things about choosing these vehicles is that while they're not brand-new, they've been closely cared for by our team of certified Volvo technicians during their time in our fleet. On top of that, they've only been driven short distances in most cases, resulting in much lower mileage than many other used luxury cars on the market. But the best reason to choose one of our demo or service loaner models is that they're all Volvo cars, so you'll have access to popular nameplates like the Volvo S60, Volvo XC60, Volvo V90, and much more.
Take advantage our demo and service loaner Volvo car financing specials before they're gone
Our demo and service loaner Volvo car inventory is limited, given that we only retire models from our fleet every once in a while, so if you're interested in getting behind the wheel of one, you'd do well to act fast. Reach out to our team to reserve a test drive today and apply for financing directly from our website.