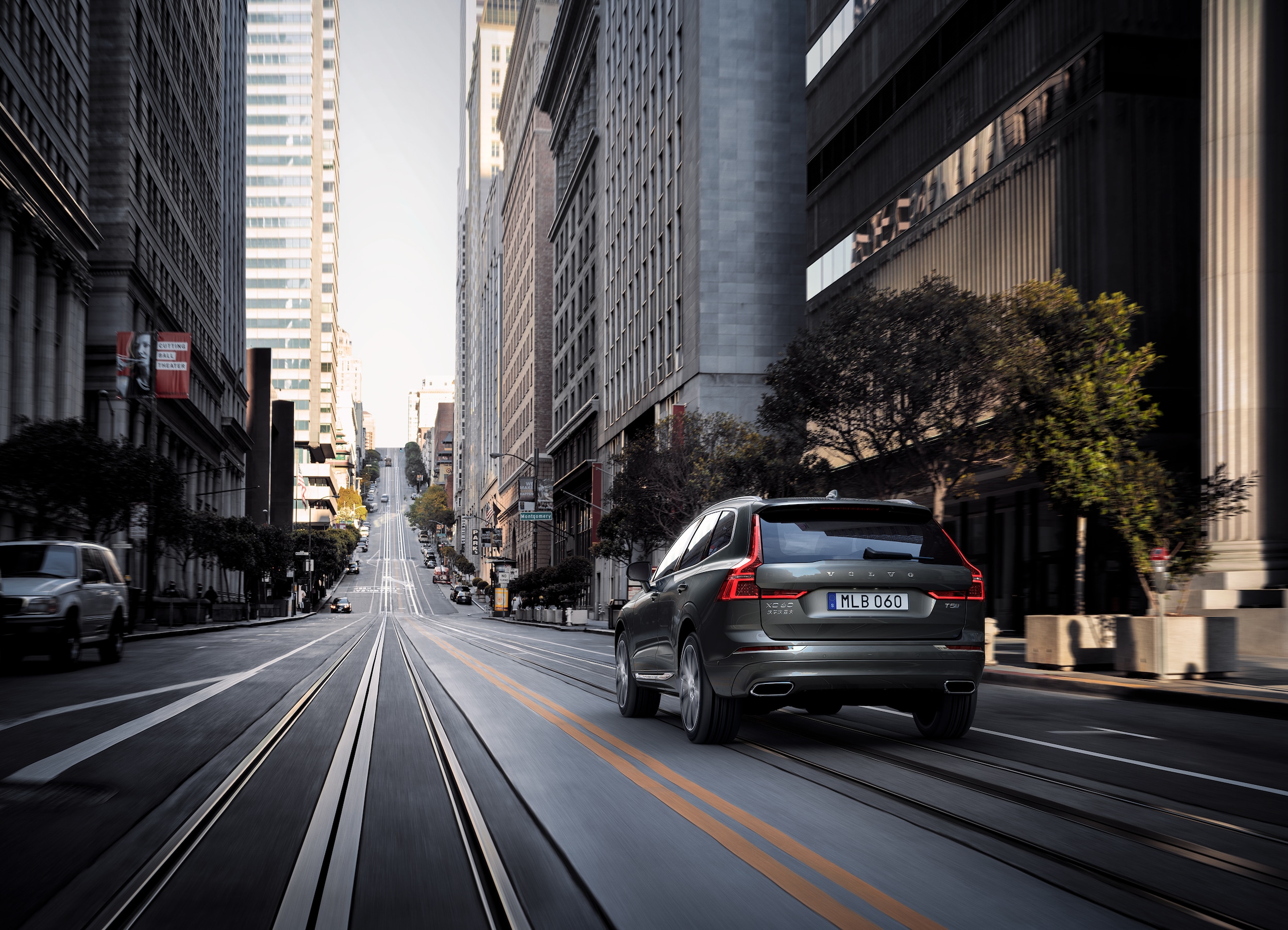 ?The all-new 2020 Volvo XC60 puts you in VIP every time you get behind the wheel. This luxury SUV is the perfect size for all, and it makes your driving experience an event in itself. From the power under the hood to the exceptional space, you'll find something to love no matter where the journey takes you. The XC60 is as efficient as it is luxurious. Every detail has been meticulously designed to bring you more joy. To learn more about all we love, continue reading.
The Look
The 2020 XC60 features Scandinavian design and highlights understated confidence. The exterior features clean-cut lines and sculpted shoulders. On the front, you'll find LED headlights with "Thor's Hammer" daytime running lights for undeniable beauty. On the inside, you'll be blown away at the simplicity and quality. The XC60 is all about minimalist craftsmanship. Diamond-pattern finishes can be seen all over the interior as well as soft materials that bring added touches of luxury.
How it Drives
The 2020 Volvo XC60 features a T8 Twin Engine with a plug-in hybrid powertrain that gives you responsive performance. The combination of the turbocharged and supercharged engine gives ample power to the front wheels while electric power moves the rear wheels. Every journey will be one to remember. With different drive modes, you can tailor your drive to just how you like, no matter what the weather conditions are.
Make it Yours
If you have several hobbies or just love to load up and see where the journey takes you, the 2020 XC60 is fully equipped to bring you and all your gear along for the ride. You can choose from a large section of Volvo brand accessories like bike racks, cargo carriers and more.
We are as ready as you to get behind the wheel of an all-new 2020 Volvo XC60. Visit us today and see what it's all about.