Explore the New 2020 Volvo XC40 SUV
Combining a sophisticated array of safety and technology features, the new 2020 Volvo XC40 is a compact SUV that's awarded for its meticulous attention to detail. An IIHS Top Safety Pick+ for 2019, the new XC40 is redesigned to give you ultimate protection while ensuring your in-cabin experience is as elegant and luxurious as possible.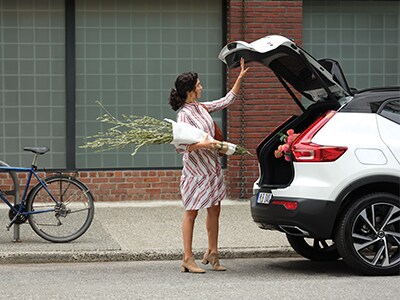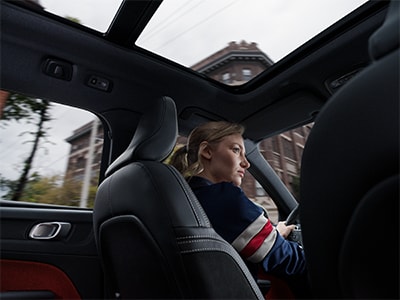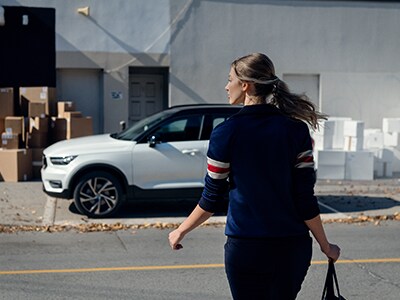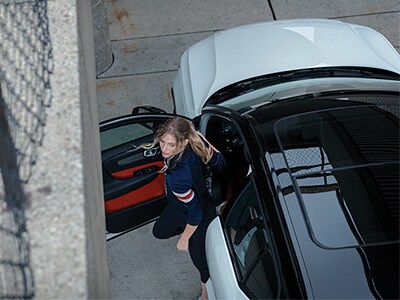 Interior and Exterior
From the inside and out, the new 2020 Volvo XC40 is redesigned to help elevate your experience behind the wheel. Highlighted by its ergonomically designed interior cabin laden with the latest driver-centric amenities, drivers will rejoice at the composure embodied by the interior of the XC40. Moving to the exterior, the XC40 at first glance is compact and agile, sporting a high ground clearance, Thor's Hammer LED headlights, and an array of sculpted body panels that will turn heads no matter where you travel.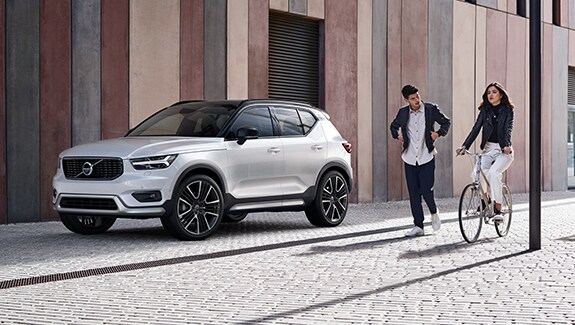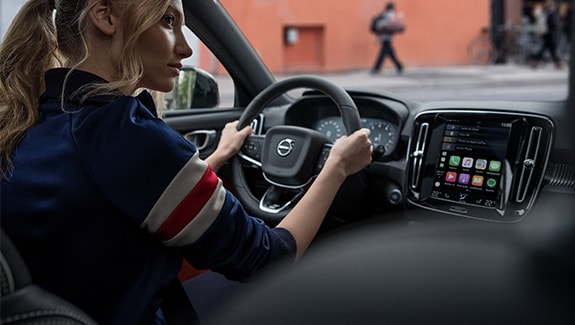 Comfort
When it comes to keeping you and your passengers comfortable, the new XC40 is far and beyond one of the best in the business. Equipped with new comfort front seats, drivers and passengers in the front row will love the superior comfort offered by the XC40's new seats. Whether you're taking a long road trip or traveling through the city, the innovative design of the backrest upholstery is crafted with your needs in mind.
Technology
In keeping up with the times, the new 2020 XC40 comes standard equipped with a tablet-like nine-inch Sensus touchscreen that provides drivers with premium entertainment, navigation, and connectivity services. Integrated with smartphone connectivity solutions like Apple CarPlay and Android Auto, choose to keep your favorite Spotify playlist queued up so that you never miss another beat.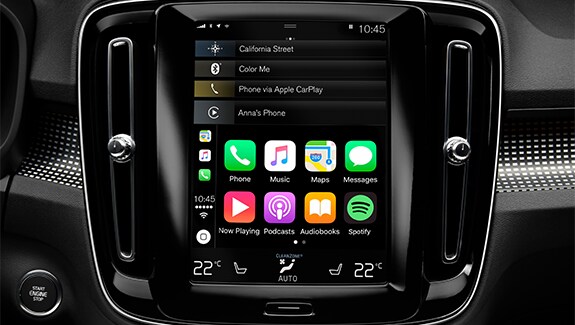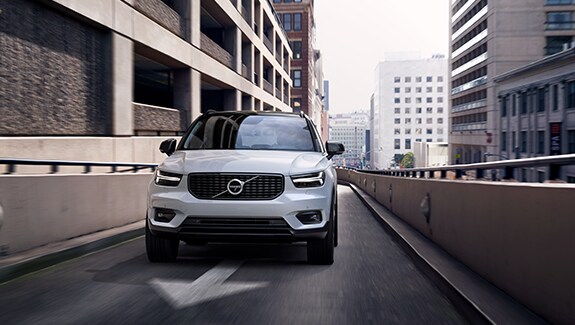 Performance
Built to navigate any street, the new 2020 Volvo XC40 takes control with all-wheel-drive and an advanced traction control system that's designed to adapt to the roads as they come at you. Built to improve your agility and control when accelerating, the XC40 revels in its power distribution to help you improve your driving when the conditions are bad.
Safety
Integrated with Volvo's City Safety suite, drivers and passengers alike will have peace of mind on every drive knowing that their vehicle is looking out for their best interest. Standard equipped with Run-off Road Mitigation and built using a high-strength steel safety cage, the 2020 XC40 is one of the strongest and most resilient compact SUVs on the market today.